5 Wonderful Medieval Villages in Catalonia
Catalonia has a stunning landscapes, amazing cities, tasting food and wine, also Barcelona is one of the most beautiful cities of Catalonia. But if you step outside of the capital, you will discover amazing areas and towns to explore from the Mediterranean sea until the Pyrenees or located out in the middle of Catalan countryside. So, they are places highly recommended to visit due to its contrast and special ambience.
Furthermore, some of them can be fit into a day, so it is a great idea to take a day out of Barcelona and enjoy them.
In this time, eight Beautiful Medieval Villages are the protagonists.
GIRONA
1. Besalú:
Besalú is one of the most beautiful medieval villages in Catalonia. Ancient and  romantic define this village hidden in the La Garrotxa region.
The most remarkable feature of Besalú is the 12th-century Romanesque bridge standing over the Fluvià river where the photo is more than worthy.
Also, this lovely town has other attractions such as the Museum of Miniatures and Microminiatures, Romanesque architecture and natural herbal gardens.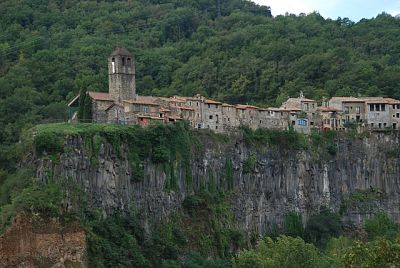 2. Castellfollit de la Roca:
This medieval village is one of the most outstanding settings in Catalonia. Castellfolit de la Roca is  seated in a basalt crag over 50 meters high. It was formed by the overlaying of two lava flows. The town itself is narrow and tiny, one kilometre, but the guarated views are incredible.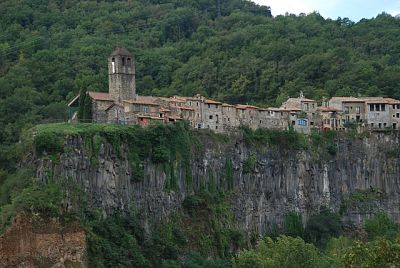 BARCELONA
3. Rupit:
This beautiful medieval village is perched on a small hill and situated by the shores of the river Rupit. Itself offers alternative shops and restaurants where you can taste the local food. As well, you can delight with natural scenery, rustic houses and charming Old Town.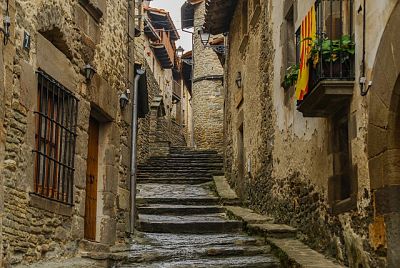 TARRAGONA
4. Siurana:
Siurana is a really un-know medieval village of Catalonia, however, one of the most beautiful. Located on the top of the cliff, Siurana has amazing views of the valley and the river. but another attractions of this region, Priorat, are the wines with D.O.Q. So, Siurana is a perfect place to find the calm and taste a good wine.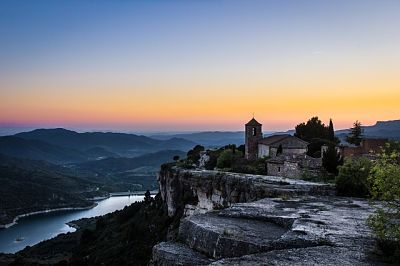 LERIDA
5. Guimera:
This is a small little village with only 300 residents. The medieval architecture and cobblestone invite to take a walk around the streets. The 10th-century castle that boasts panoramic views of the area has a entire tower which is part of defensive complex.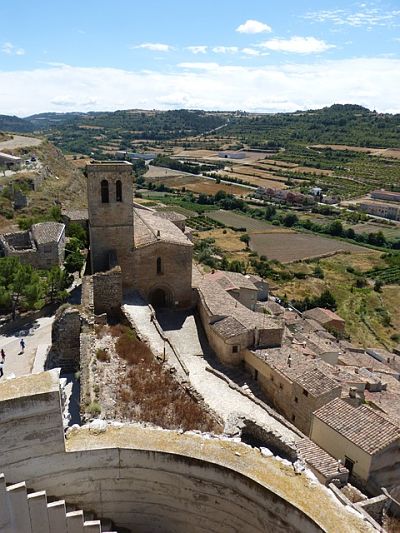 Barcelona VIP Tours
Our company focuses on small groups and people travelling on their own. Our offers include various Private Tours in Barcelona and its surroundings with specific itineraries, as well as "tailor-made tours" adapted to our client's wishes. We are delighted to help you, if you need any information, please discover our services and contact us.
Sources: Wikipedia